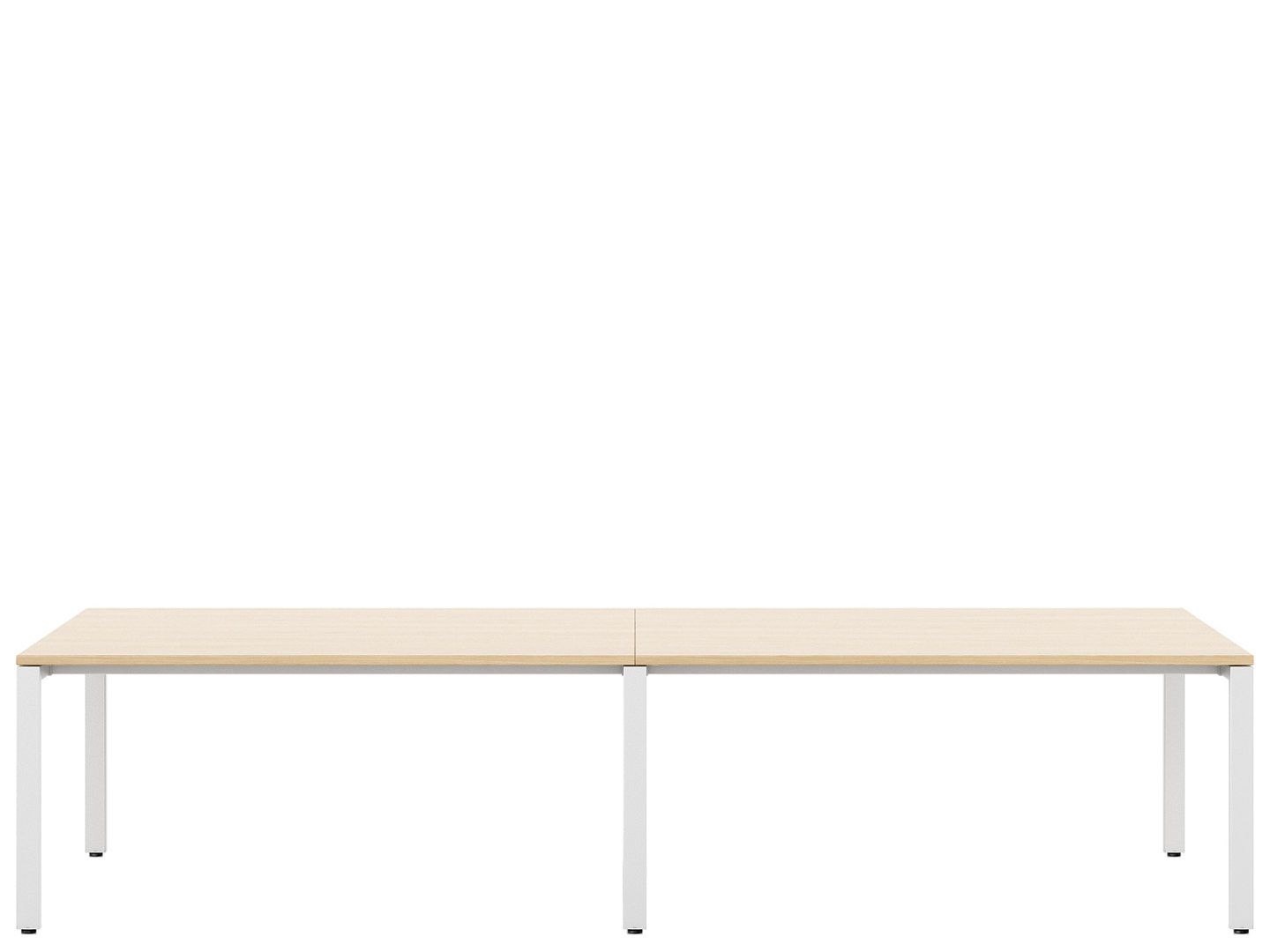 WorKit meeting tables
---
Upgrade your office space with the stylish and versatile WorKit Meeting Tables by Vitra. With their sleek design and high-quality craftsmanship, these tables are perfect for modern work environments.
Featuring a sturdy construction and durable materials, WorKit Meeting Tables are built to last. The tables are available in various sizes, allowing you to choose the one that fits your space requirements. Whether you need a compact table for small meetings or a large table for conference rooms, WorKit has got you covered.
Designed for functionality, WorKit Meeting Tables offer integrated cable management to keep your workspace clutter-free and organized. The discreet cable tray allows you to neatly route cables and power cords, ensuring a clean and professional look.
With a wide range of finishes and colors available, WorKit Meeting Tables can be customized to match your office decor. Choose from classic wood finishes for a timeless look or opt for a more contemporary metal finish to add a modern touch to your workspace.
In addition to their stylish design, WorKit Meeting Tables are also designed with ergonomics in mind. The tables are height-adjustable, allowing you to find the perfect working height for maximum comfort. Whether you prefer sitting or standing while working, WorKit has the flexibility to accommodate your needs.
Invest in the WorKit Meeting Tables and elevate your office aesthetics while providing a functional and comfortable workspace for your team. With their exceptional design and quality, these tables are sure to impress clients and employees alike.
Choose options