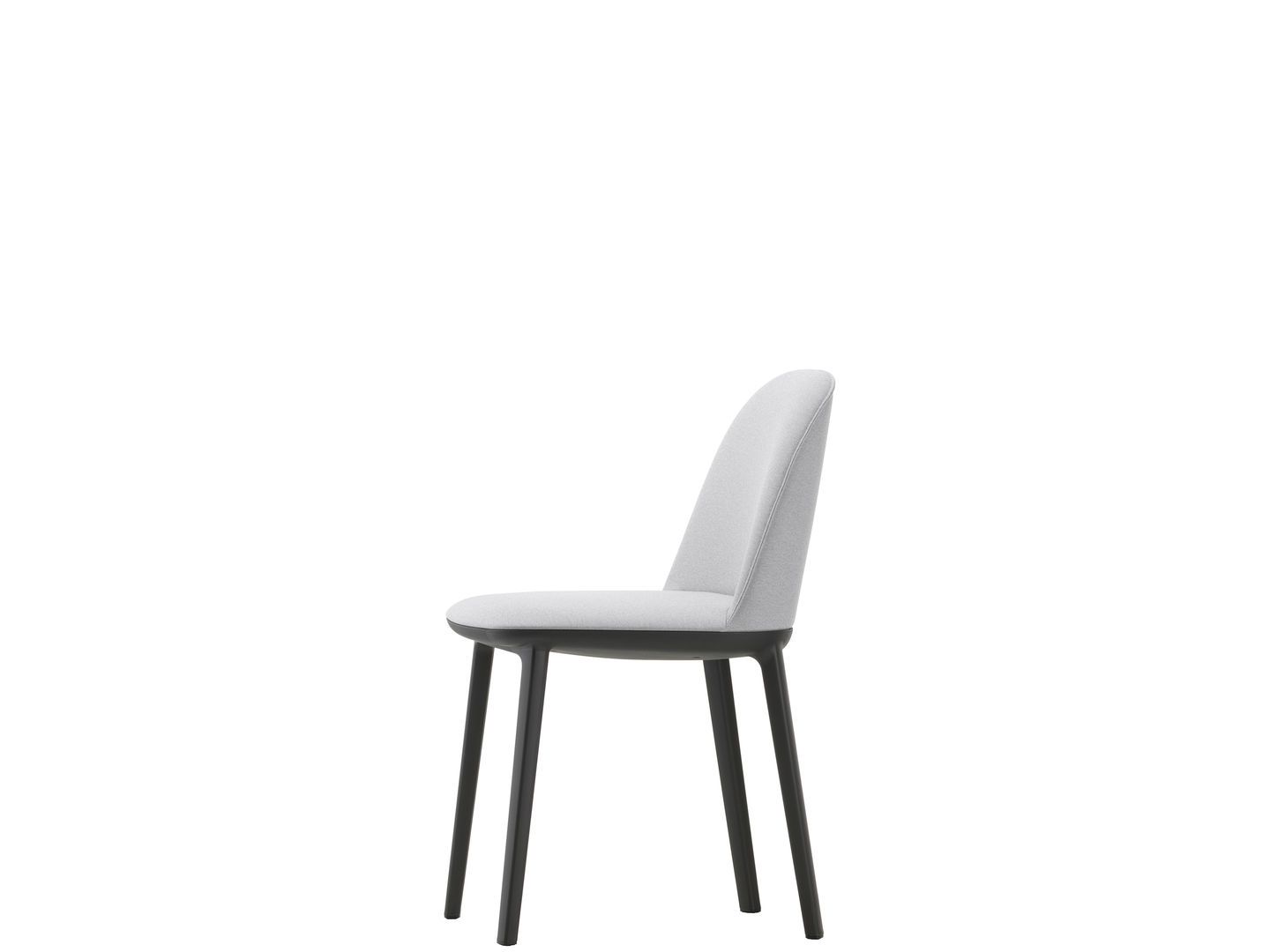 Softshell Side Chair
---
Softshell Side Chair
The Softshell Side Chair by Vitra is a contemporary masterpiece, offering both comfort and style. Designed by Ronan and Erwan Bouroullec, this chair is not only visually appealing but also ergonomically designed for maximum support.
Featuring a flexible backrest, the Softshell Side Chair easily adapts to the user's body, providing optimal comfort for long periods of sitting. The integrated armrests add an extra level of support, enhancing the chair's overall functionality.
Made with premium materials, this side chair is built to last. The high-quality upholstery ensures durability and easy maintenance, while the sturdy base provides stability and strength.
Perfect for both residential and commercial spaces, the Softshell Side Chair is a versatile seating option. Whether used in a dining room or an office setting, this chair will effortlessly blend with any interior style.
With its sleek and minimalist design, the Softshell Side Chair brings a touch of elegance to any space. Whether you're looking to update your home or create a professional workspace, this chair is sure to make a statement.
Upgrade your seating experience with the Softshell Side Chair by Vitra. Order yours today and enjoy the perfect combination of comfort, style, and functionality.
Choose options