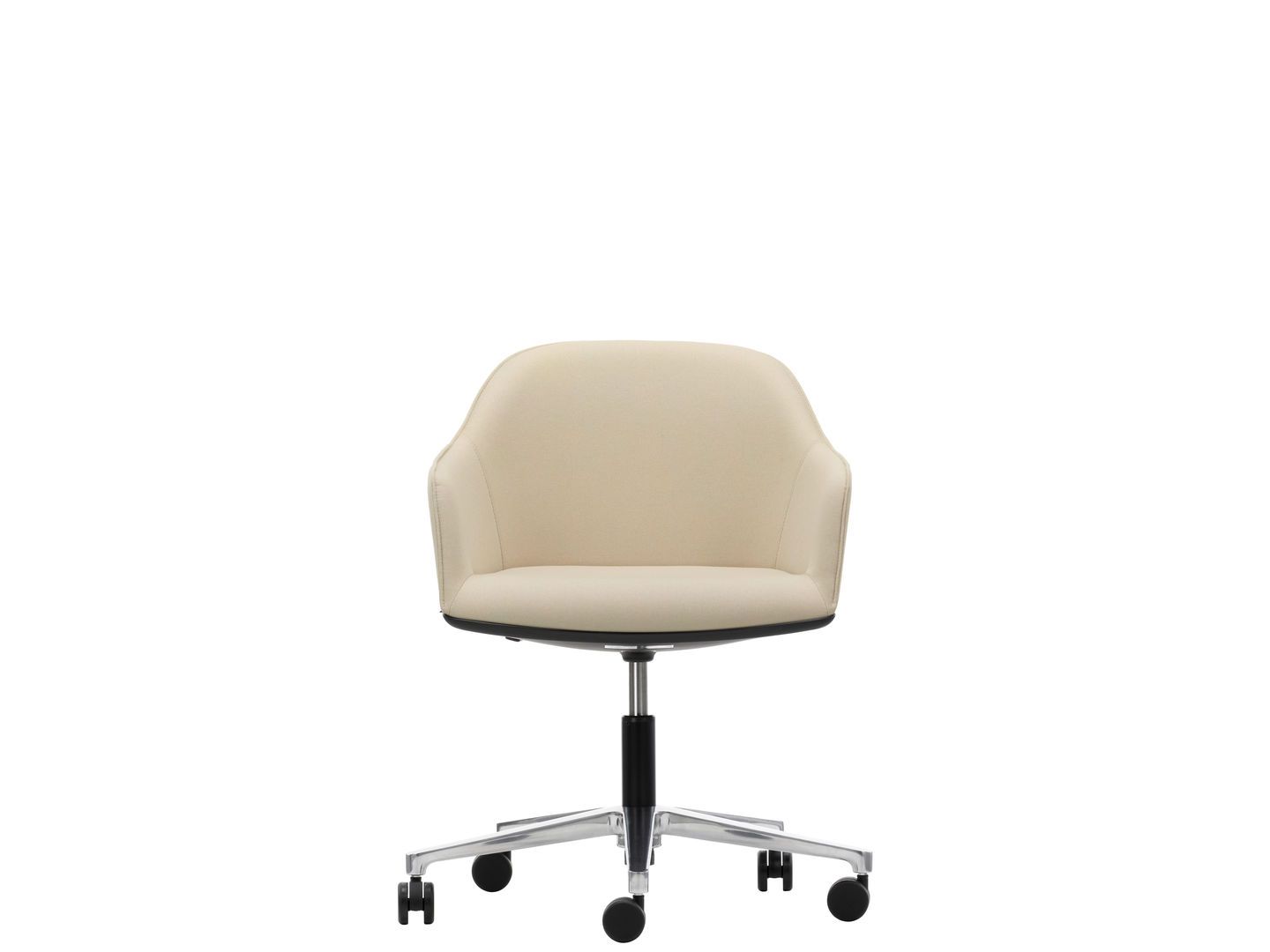 Softshell Chair, five-star base
---
Introducing the Softshell Chair with a five-star base - a perfect blend of comfort, style, and functionality. Designed by renowned designers from Vitra, this chair redefines the concept of modern seating.
With its ergonomic design, the Softshell Chair offers optimal support and cushioning for long hours of sitting. The shell is made from flexible plastic, providing a pleasant seating experience. The transparent, translucent or solid colors add a touch of elegance to any space, making it ideal for both office and home environments.
Equipped with a five-star base, this chair offers enhanced stability and easy mobility. The swivel mechanism allows you to move effortlessly and access different areas of your workspace without straining your body. The base is available in a range of finishes, allowing you to customize the chair to match your personal style or office decor.
Designed for versatility, the Softshell Chair can be used in a variety of settings - from conference rooms and workstations to dining areas and living rooms. Its timeless and understated design complements any interior, creating a harmonious and inviting atmosphere.
Experience the quintessence of comfort and functionality with the Softshell Chair, five-star base. Invest in this masterpiece of contemporary seating and bring a touch of elegance to your space.
Choose options