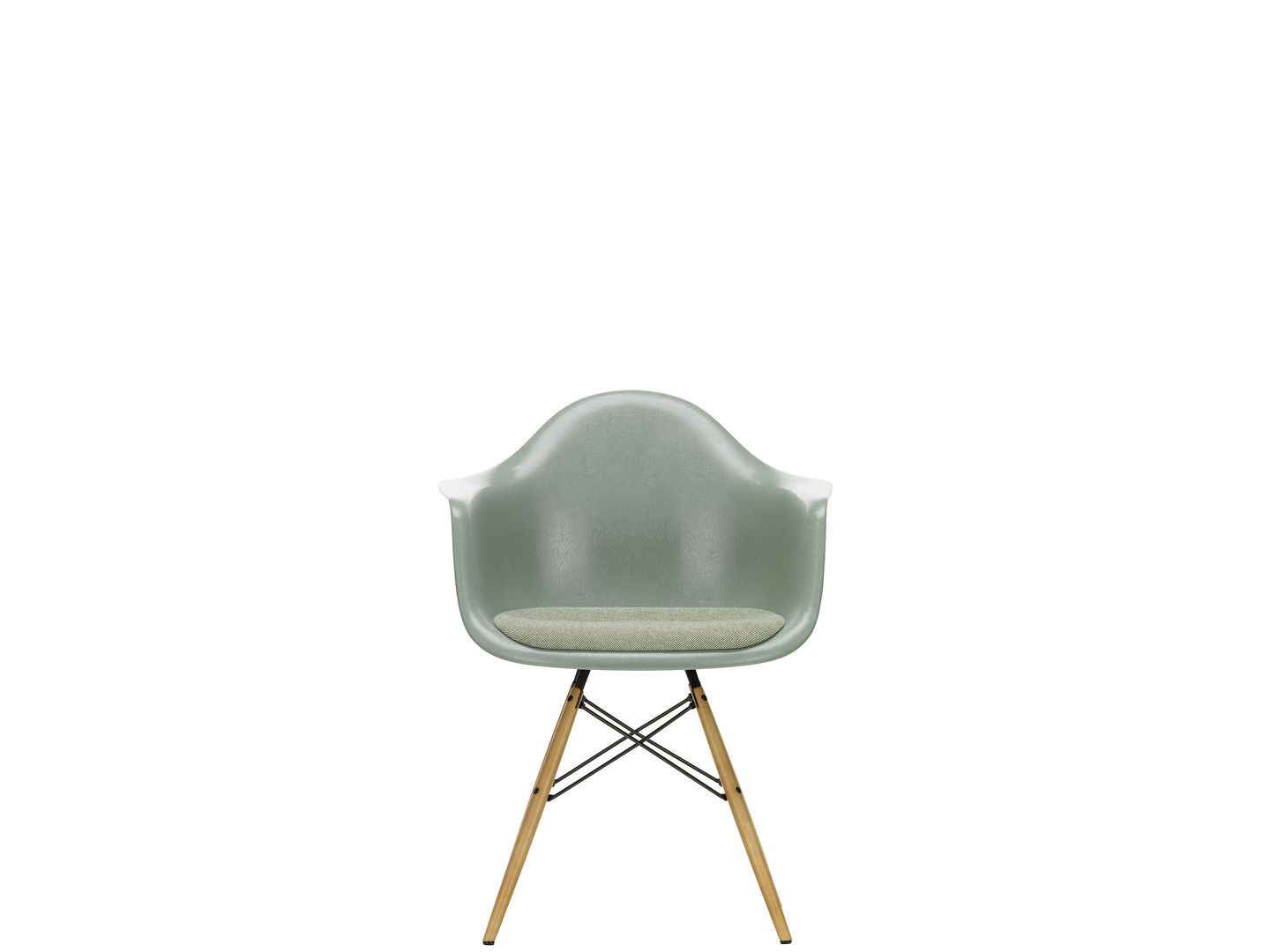 Eames Fiberglass Armchair DAW
---
The Eames Fiberglass Armchair DAW is a timeless classic that showcases the perfect balance between art and functionality. Crafted with a molded fiberglass shell and wooden dowel legs, this iconic armchair is a testament to the innovative design philosophy of Charles and Ray Eames.
This armchair is not just a piece of furniture; it is a work of art that adds sophistication and elegance to any interior. With its ergonomic design, the DAW armchair provides optimal comfort and support, making it the ideal choice for long hours of sitting.
Available in a range of vibrant colors, the Eames Fiberglass Armchair DAW allows you to express your personal style and create a statement piece in your home or office. Whether you prefer a bold and vibrant look or a subtle and understated aesthetic, this armchair has a color to suit every taste.
Designed with versatility in mind, the DAW armchair is suitable for various settings, be it a dining area, a study, or a lounge. Its clean lines and minimalist design make it a perfect addition to both modern and traditional interiors.
Moreover, the Eames Fiberglass Armchair DAW is not only aesthetically pleasing but also environmentally friendly. Crafted with sustainable materials, this armchair reflects the Eames' commitment to responsible design practices.
Enhance the style and comfort of your space with the iconic Eames Fiberglass Armchair DAW. Experience the perfect blend of form and function with this timeless piece that will elevate any interior to new heights of elegance.
Choose options