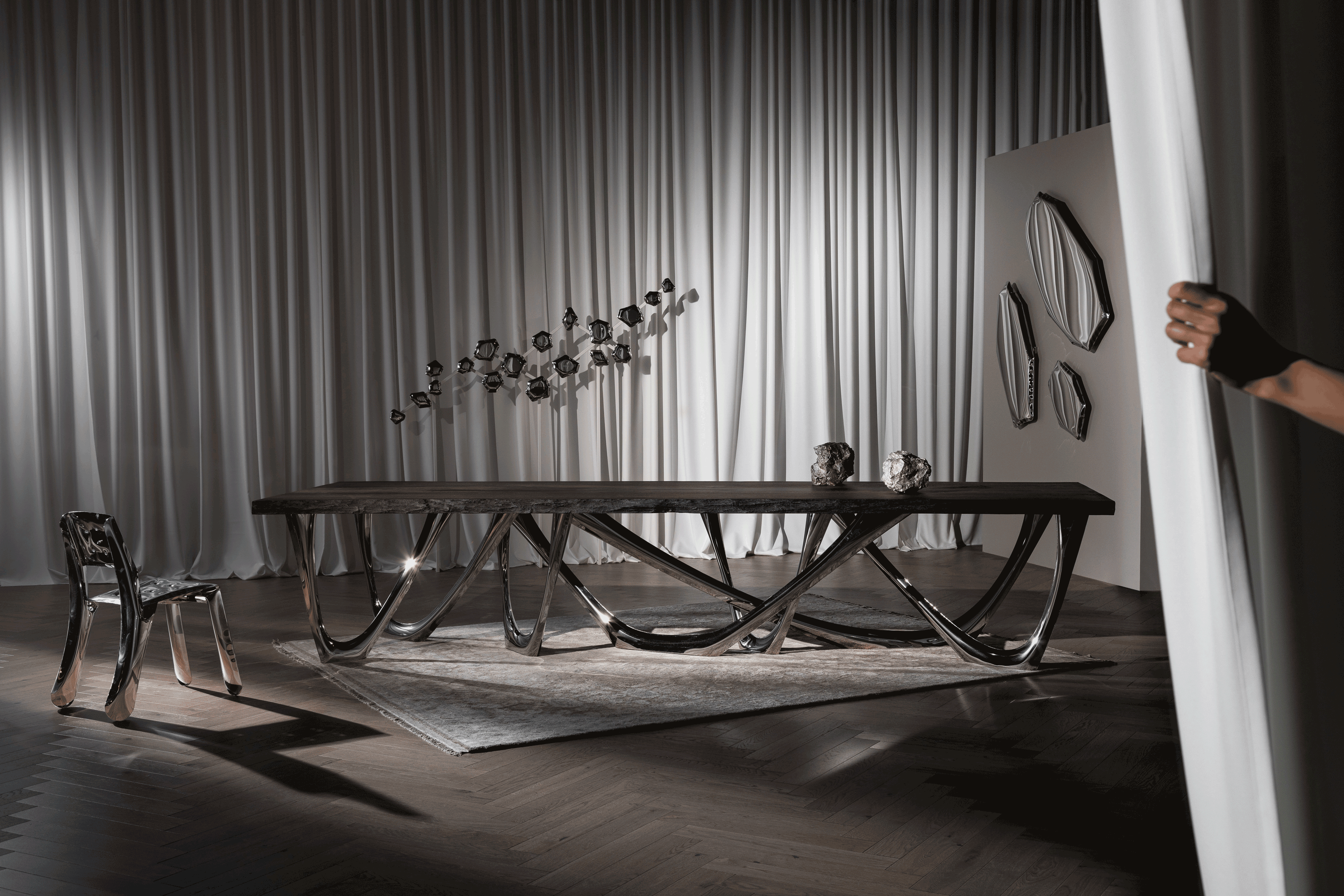 Zieta's New Collection Now at One52 Furniture
We are thrilled to announce the arrival of Zieta's latest collection at One52 Furniture, your go-to destination for authentic, modern designs in the UAE. This new offering from Zieta, a brand renowned for its innovative approach to form and material, adds an exciting dimension to our curated selection of designer furniture.
About Zieta:
Zieta is a design studio based in Poland, led by the award-winning designer Oskar Zieta. Known for their avant-garde style and groundbreaking production methods, such as the unique FIDU technology, Zieta continually pushes the boundaries of what's possible in furniture design. Each Zieta piece is not just a piece of furniture but a fusion of art, technology, and craftsmanship.
The new collection embodies Zieta's commitment to creating futuristic furniture that challenges our perceptions of form and function. Its offerings include sculptural seating solutions, innovative tables, and functional art pieces, each showcasing the brand's signature use of inflated metal.
Impeccable form meets functionality in pieces like the Plopp stool, with its distinctive inflated steel design, or the G-Table, a perfect blend of avant-garde aesthetics and practicality. Each item in this collection is testament to Zieta's innovative spirit and commitment to pushing design boundaries.
Why Choose Zieta at One52:
As the authorized dealer of Zieta in the UAE, One52 Furniture is proud to present this extraordinary collection. Whether you're a design enthusiast looking for standout pieces to transform your space or a lover of functional art, Zieta's new collection is sure to inspire.
With the addition of Zieta's new collection, One52 Furniture continues to curate the future of furniture design, bringing you the best in authentic modern furniture. We invite you to explore Zieta's new collection, now available at our showroom and online. Let us help you discover the transformative power of design with Zieta's innovative and inspiring creations.